Do you know deep in your heart you are SO POWERFUL and life is meant to be easy, successful and fun, BUT…
Lately, have you been forgetting this? Did part of your truth get lost in the criticisms, the shame and disappointments?
Swept up and blow away in the storm raging around you.  
Developing your personal power through awareness is so important.
It can feel so hard to stay focused on your goals and desires, to stay on track when you are being blown about by this external reality.
It can be so hard to find stillness and self-belief.
When you actually do remember who you are, for a fleeting moment, you realise you are not really standing in this storm. 
You are completely protected and safe. 
The storm is simply an illusion, a story created by your mind to keep you exactly where you are (an ancient protective mechanism). 
Although, it can feel so real at times, knocking you down and taking your breath away.
Often leaving you feeling depleted, disconnected and alone.
Your Limitless Energy and Potential
.
However, when you turn inside you realise you have limitless energy and potential and this "storm" has no power over you. 
This turning inwards, aligning to your TRUE ENERGY AND POTENTIAL is where you access your light, confidence, inspiration and Divine Inner Knowing.
This is where your POWER is. WITHIN.
Are you ready to turn inside and cultivate the ability to TRANSFORM your external reality from a raging storm of self-doubt and negativity into a peaceful INSANELY happy and successful life?
Is that craving for MORE in life burning hot inside of you?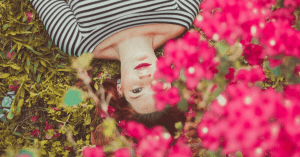 .
Are you ready to create a life you want to get out of bed for Every. Single. Day?
Are you over waiting for the "right time!"?
Done holding back because you are worried about what others will think?
Ready to put an end to mediocrity and endless time wasted trying to fit in?
Committed to taking your life to the next level?  
How to Start Developing Personal Power Through Awareness
.
That fire will burn inside of you and the storm will rage around you, until you DECIDE, make a COMMITMENT and TAKE ACTION!
That craving for MORE will never die. You will always feel that pull for MORE until you do something. 
And today is your day to STAND UP FOR YOUR TRUTH and reach out.
So how can you start developing personal power through awareness?
I know you have been braving the storm long enough.
It is time for you to SHINE, leave an IMPACT and live as the woman who turns heads with her confidence, radiance and LOVE FOR LIFE!
Here I am holding out my hand offering you ALL the support and guidance so you can start living as the woman you were ALWAYS meant to be. 
It's your time to RISE and live with passion, confidence, certainty and energy!