Imagine…
finally knowing how to create the dream life you always wanted but never thought you could
.Read Ready to completely transform your mindset and boost your energy to manifest an exceptional life? Well, guess what? You're in the exact spot you're meant to be! Get ready for an incredible journey ahead!
If the Universe has brought you here it's probably because you long to create a life that's purposeful, rich, and filled with happiness and love and…The Firefly Academy – the proven solution that will help you turn your dreams into reality WITHOUT hard work or sacrifice.
Inside The Firefly Academy we focus on personal power and ease, with the all-in-one, everything-you-could-possibly-need to create a life you love on YOUR terms!
I share techniques and lessons based on neuroscience, energy principles, and subconscious reprogramming. These approaches are designed to help you completely shift your reality by eliminating all the blocks, heal from any past that might be holding you back and getting you concrete results without any doubts or second-guessing.
.
.
If you've ever wanted to achieve your biggest dreams and create a life that fills you with joy and fulfillment, then this may be the most important letter you ever read on the topic……
.
Dear Dreamer,
Trying to achieve your dreams can be tough…
You take all the common steps to make them happen. And sure, maybe you make some progress for a short period of time.
You're feeling good. You're thinking you finally figured out the trick to living the life of your dreams…
But then life happens. And the next thing you know, you're right back where you started, feeling unfulfilled and like your dreams are impossible to achieve.
It's frustrating. It's demotivating. And it makes you wonder if you'll ever get there.
.
If this sounds familiar, let me assure you it's NOT your fault.
.
Here's why it keeps happening: you're convinced that your not good enough. That maybe you're not capable of achieving your dreams or deserving of success and happiness because that would make you look selfish and now you're stuck in a rut.
Now here's the good news you've been waiting for…
The Firefly Academy is the answer you've been searching for. Our proven DreamBuilder formula and highly transformational resources are designed to propel you forward and help you achieve your goals and dreams, without the struggle and sacrifice.
Plus, I get the challenges that come with being a busy woman and balancing responsibilities, which is why we offer bi-weekly live coaching calls to help you stay on track and motivated.
The best part? Once you join The Firefly Academy, you have lifetime access to the MOST effective techniques and tools to heal from your past, take charge of your future, and break through your fears to get the results you want.
Stop letting fear and guilt hold you back. It's time to fall more in love with your life, and yourself. It's time to achieve your goals and dreams.
Join The Firefly Academy and start creating a life you love today.
Don't wait – sign up now and take the first step towards creating a life you fall more in love with everyday.
Ang x
.
Say YES to yourself
.
.
Not sure if it's for you? Let me ask…
Are you ready to release:
The feeling of being lost, overwhelmed, and stuck in your life.

The nagging self doubt feeling like you're on repeat with certain things in your life

Feeling like you're not good enough or deserving enough to be wealthy and successful

The feelings of "Settling" for good enough when you know you are meant for more
Feeling emotionally empowered & free with the confidence to pursue your passions and goals

Feeling confident in your skin loving who you see in your reflection

Healthy boundaries to heal or improve your relationships so you feel heard, understood, and deeply connected

Unlocking the secret to your own happiness, success, and freedom
YOU ARE NOT MEANT TO BE STUCK!
You are FAR more powerful and stronger than ANY life circumstance.
You were born to thrive, to achieve your highest potential, to live with love, energy and vibrancy, to build meaningful and lasting relationships.
Don't let the fear of failure or guilt hold you back from chasing your dreams.
Let us inside The Firefly Academy guide you every step of the way to creating a life you love.
FireFly Academy
The Firefly Academy was tailor-made to fit your busy lifestyle and get results
With over 31 groundbreaking modules you get ALL the tools you need to discover what's holding you back from manifesting what you want, and the exact steps and tools to fix and create immediate shifts, guaranteed.
It's time to put an end to the hoping, waiting and wondering if what you are trying to manifest will actually happen. Now is the time for action!
Get the proven system that shows you how to manifest what you want every single time
Lifetime Access For 2 Easy Payments of $151 OR SAVE and Pay ONLY $297 upfront ;-)
I still remember the day vividly, when I looked at myself in the mirror and realized that I no longer recognized the woman staring back at me. The woman who had once been full of fire, who had dreams and goals that seemed so within reach.
But now, the only thing staring back at me was a face that seemed to have aged beyond its years. It was as if the energy, motivation and drive that had fueled me for so long, had been drained out of me.
I was lost and didn't know where to turn or what to do. I had been so consumed with raising my children and taking care of my family that I had let my own desires and goals fall to the wayside. I had put my dreams on hold, and I couldn't seem to find my way back to them.
But then, something clicked inside of me. I realized that it wasn't too late to make a change. I was still capable of achieving my dreams and creating a life I loved. I knew I had to take action, to rediscover that spark within me and reignite the fire that once burned so brightly.
And that's when I knew that I had to create positive change not just for myself, but for others like me who had also put their dreams on hold. I want to help driven women who feel like they've lost their way to rediscover their passion and achieve their goals, no matter how busy they may be.
If you're feeling like you've put your dreams aside and need a guide to help you find your way back to your passion, then I'm here to help.
Together, we can reignite the fire within and create a life you love.
"I never thought achieving my dreams was possible until I found Angela. The DreamBuilder system is a game-changer – Pure brilliance!'
"I've tried other programs before, but this one is different. Having Angela as your personal coach guiding you every step of the way is worth 10x the price to join! I recommend you jump in head first squealing with delight – You won't be disappointed"."
Frequently Asked Questions
What's the investment?

This program is valued at well over $3,000.00, however here on this page you get instant access to ALL 31 modules for ONLY $297. Plus payment plans are available.

I don't have a lot of time..

Yep, I get it. Life is super busy. Mine too and that's why you get instant lifetime access to EVERYTHING so you can take it at your own pace

Do I have lifetime access to everything?

Yes! Once you join you get lifetime access to the entire program and any updates. Plus special VIP pricing to all other programs

What happens once I join?

Once you join you will immediately be sent an email to set up your ThriveCart membership portal with all the trainings, audios, meditations and DreamBuilder system.

Is there live training and mentoring?

We hold live coaching inside our inner circle Facebook group and this is also the place for you to get the support you need and any questions answered on your DreamBuilder journey.

Is there a money-back guarantee?

Due to the nature of this work there is no money back guarantee however you can check out the testimonials and see the incredible results.

What if I fail and it doesn't work for me?

Girlfriend, that is your inner mean girl trying to sabotage you. What I know for sure is failure is certain when you stop trying.

Is this a business program?

Not really. We don't cover business strategy inside this mentorship however the mindset and energetic principles taught have helped me more than double my income. This program is to help you create the life you love in ALL areas that you choose to focus on. If you want business based mentoring you would best look at The Wealthy Woman Unlocked or The Empowered Feminine Leader programs

Is there 1:1 coaching?

No not in this container. You would need to reach out to me for more information on how we can work 1:1 together
The Firefly Academy is not a course, it's not a class, it's a life-changing experience showing you EXACTLY how to create the dream life you always wanted but never thought you could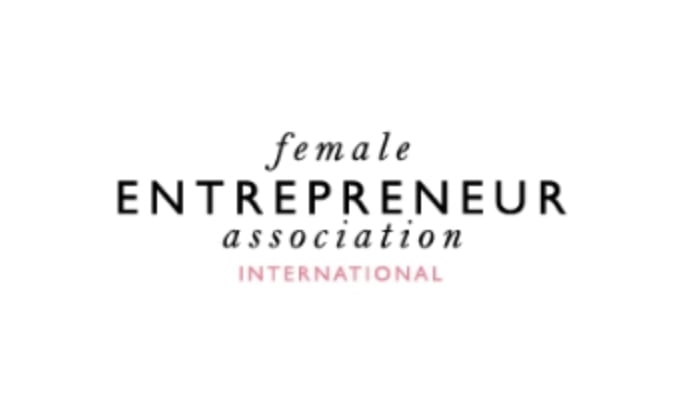 The Firefly Academy Includes
Create a life you love
.
The Firefly Academy is something new, something different, and something that works!
.
.
Let me help you stop spinning around in circles feeling like you're going nowhere.
Let's put an end to settling for "Good" when "Exceptional" is waiting for you. Let me help you unlock all the power you have within to create the realities you desire
You are destined for success and here is where you learn how to make it happen
I am committed to you creating a life you love living!
I combine my Therapy and Counselling skills along with my spiritual and energy healing codes to help you create a life you love
.So go ahead and say "YES" to your dreams, and "YES" to a proven system and a support structure for designing a life of greater love, happiness, abundance and fulfillment!
.
Click on the button below now, and let's get you started!