So you're working really freaking hard. In fact, you're doing ALL the things to launch and grow your business and still, you're not getting the results! Now your mind is screaming at you and it almost feels easier to throw in the towel – Right? So the question on the tip of your tongue is…How to believe in yourself even if you aren't getting results? This is how ;-)
How to believe in yourself even if you aren't getting results
Increase your inner belief. Everyone has the potential to be successful and you need to trust that you have the skills and abilities to achieve your goals.
Stay organised. Having a plan and staying organized will help you stay on track and ensure that you are taking the necessary steps to reach your goals.
Surround yourself with other successful women in business. There is a lot to learn from those that have gone before you and surrounding yourself with women who have walked the path before you is an important part of success.
Don't be afraid to ask for help. No one can succeed on their own. Reaching out to mentors and other professionals that can provide guidance is a great way to gain confidence and insight.
Stay focused and remain positive. Having a positive attitude and staying focused on your goals can help you stay motivated and empowered.
Look for proof. Every day you will see others having the kind of success you desire. Instead of negatively comparing yourself to them see this as a sign that it's also possible for you. If she can you can too!!
Abundance The Masterclass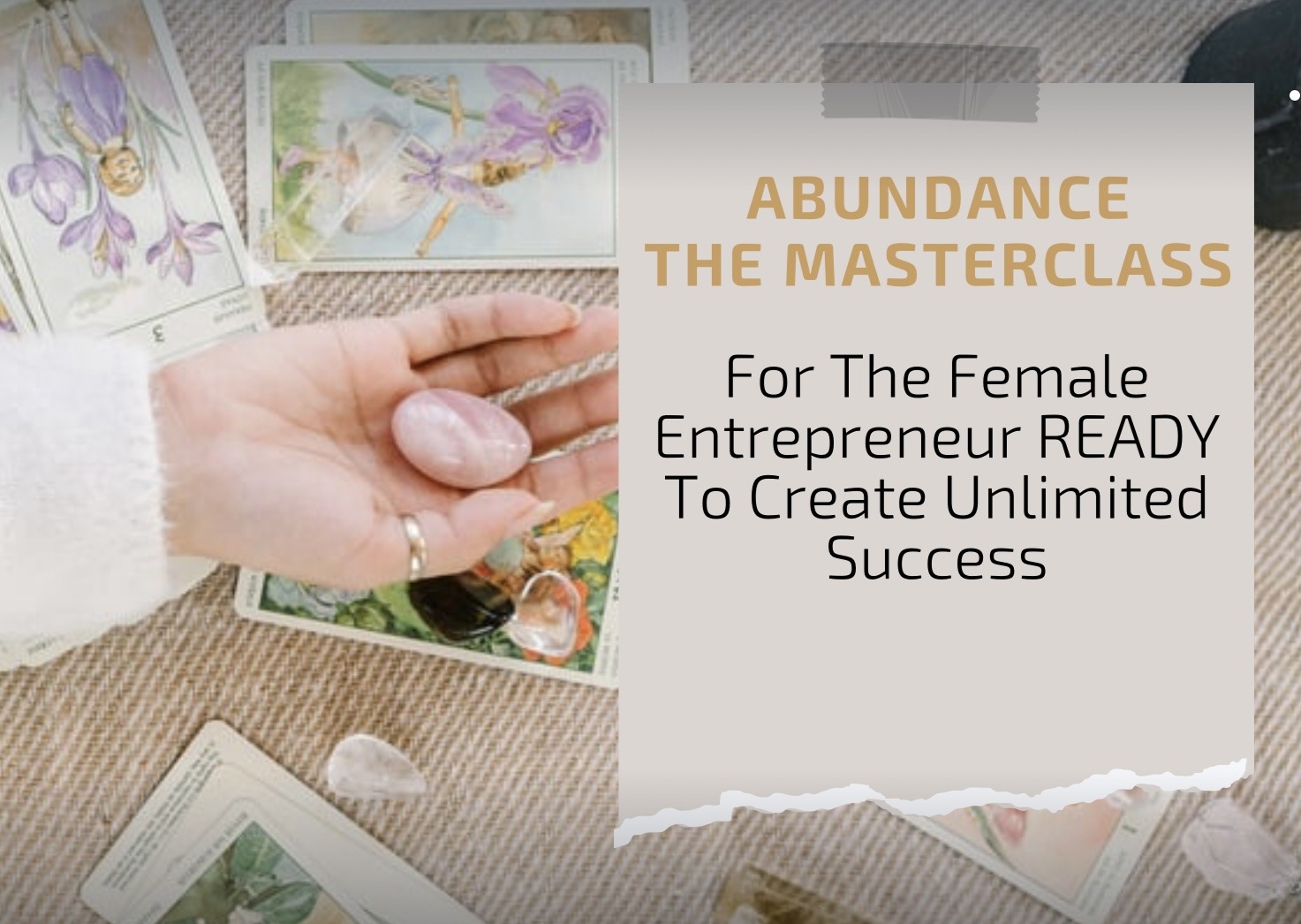 This FREE masterclass is for the woman who is ready to create unlimited success in her business in a way that feels both good and fun. Perfect for anyone in business, whether you are just starting out or been at it a while.❣️Plus I've put together a never seen before resource bundle worth $97 (including social media template pack) for you free when you join the masterclass 👩‍❤️‍👩